Novice gym-goers who are brimming with zeal and commitment often make the mistake of not taking enough breaks from their exercise terrace, particularly if there are some visible effects suggesting that all the hard work in the gym is paying off. This is one of the major contributing factors to exercise fatigue though and it makes for a rather tricky one to navigate since taking a break from working out is one of the biggest killers of momentum. It can be really hard to get back into full-swing after even a short break from your regular exercise schedule.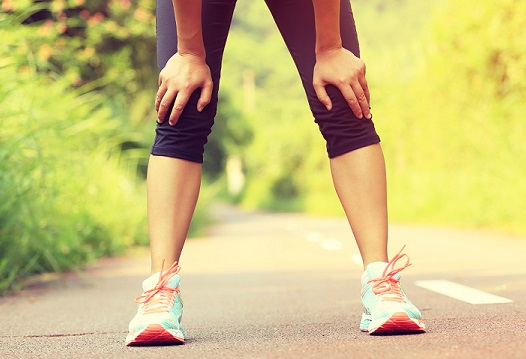 So as one of the ways through which to fight exercise fatigue, you have to make sure to take regular breaks. Incorporate days or weeks of rest into your regime and make it a part of your shedule.
Taking Regular Breaks
If you're in any way informed about best practices in relation to exercising, you'll be well aware of the fact that you do need rest days. If you don't know it then your body will tell you — I mean you can't continuously run a new half-marathon every single day of your life, can you? The same applies for exerting your body physically through any other form of exercise. Between all the resistance-training, cardio or any other form of exercise, you need to take some time off for your body to recover and react to all the work you've put it through.
Within a seven-day cycle, you should at least rest for two full days and not engage in any form of exercise beyond the walking you normally do, lifting objects, etc. Alternatively you can take your exercise day off on every third day, so that would be two days of working out and then taking a day off.
In addition you should also take longer breaks such as taking an entire week or two off to enjoy something like a vacation or attending a function. This is the time to enjoy all the fruits of your labour in the gym, such as perhaps hitting the beach and showing off your newly-minted beach body. Discipline needs to come into play though because it is often following such long breaks in exercise that it proves rather challenging to get back to a regular exercise schedule.
Re-Fuel
Re-fuelling your body is another effective way to fight off exercise fatigue, but it goes way beyond just loading up on extra energy boosting supplements in order to make up for the energy deficit. Exercise fatigue can present itself in the form of your body no longer responding to the work you put in at the gym, so if you're perhaps trying to lose weight and keep it off for instance, supplementing effectively to fight exercise fatigue would entail taking something like a meal replacement supplement.
Keep in mind that committing to an exercise regime for an improved quality of life is a lifelong commitment, so whenever you're tired, learn to rest and refuel, not quit!